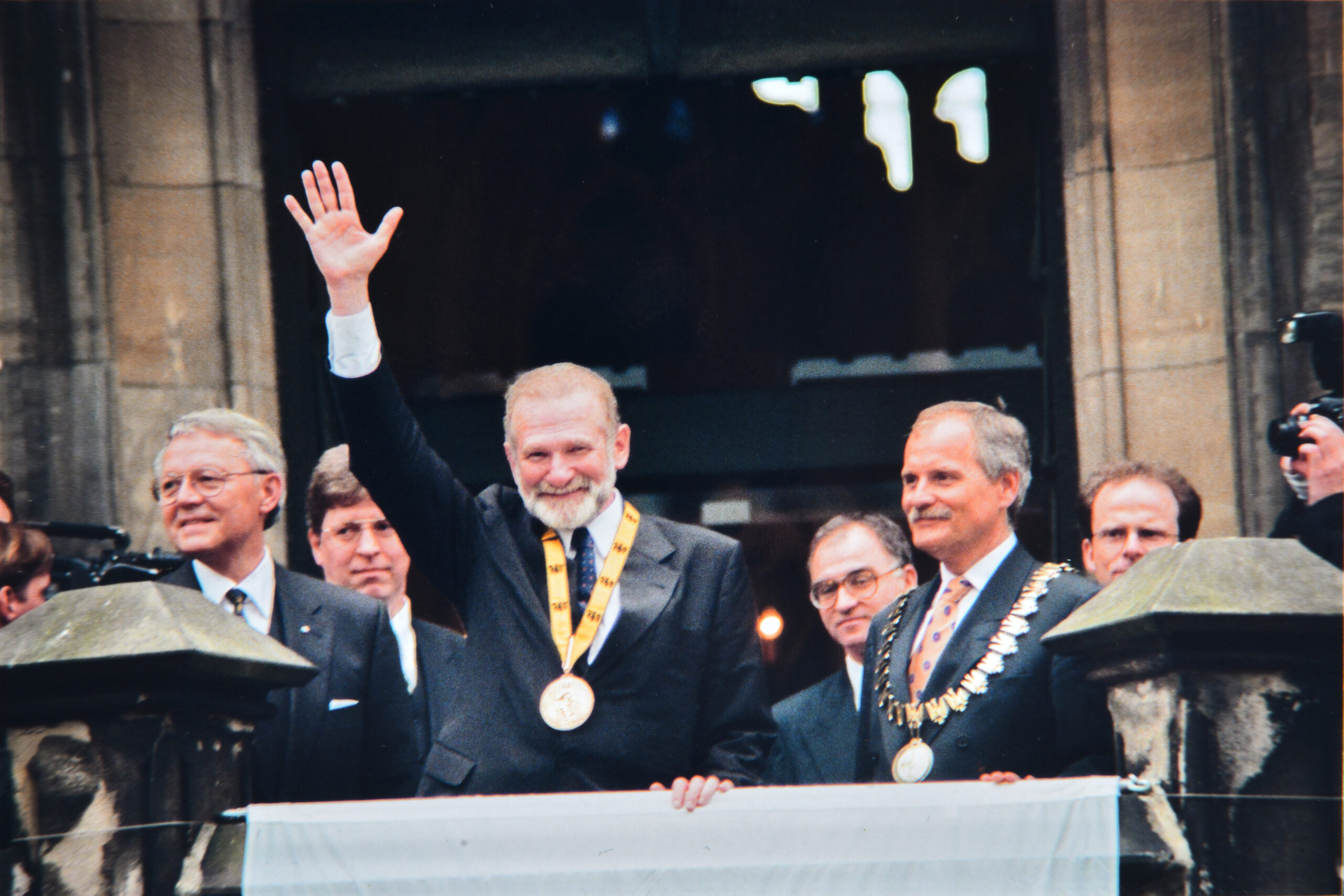 The Bronisław Geremek Foundation was founded in 2008 by the family and friends of late Professor Bronisław Geremek, historian, one of the leaders of the anti-communist freedom movement, Foreign Minister of Poland, Member of the European Parliament, recipient of the Order of the White Eagle and 1998 Charlemagne Prize.
The Foundation's mission. We commemorate, promote and protect the legacy and achievements of Professor Bronisław Geremek. We spread the values he represented in public life. We promote European values – shaping attitudes, influencing public opinion, stimulating debate. We create a space for action for committed citizens who share these values.
The Foundation works with organizations from all over Europe to promote European values, solidarity, intercultural dialogue and to reflect on the future of Europe being involved in numerous European projects, including within Citizens, Equality, Rights and Values programme (CERV). The Foundation is member of the European Parliament's Network of Political Houses and Foundations of Great Europeans.
The Foundation is the depository of Professor B. Geremek's material legacy – his memorabilia and the library are on display in the Foundation's office. Based on the decision of the Professor Geremek's family and the Foundation, full collection of Professor Geremek's archive is made available in the National Archive (Archiwum Akt Nowych). 
Contact: fundacja@geremek.pl