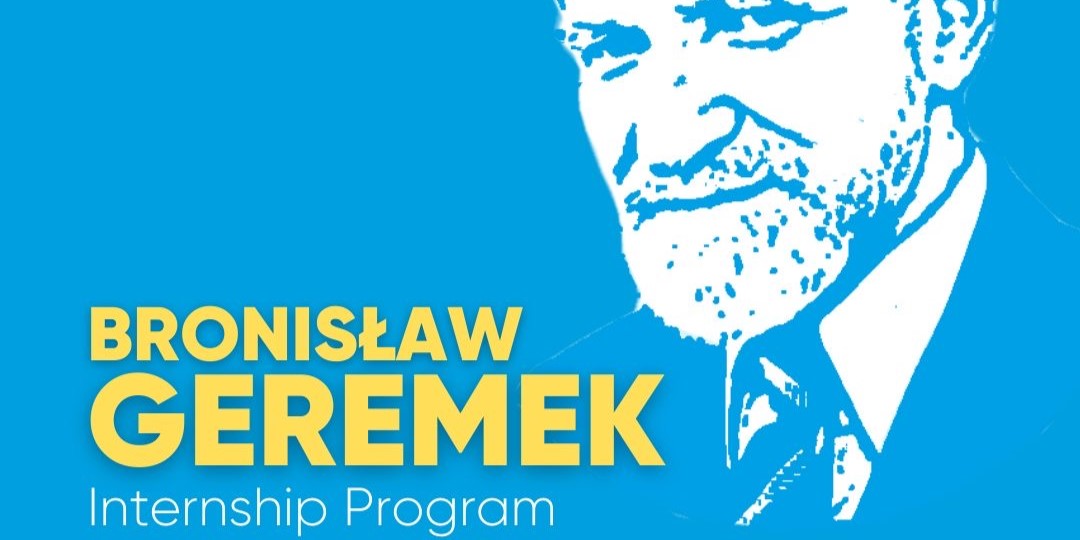 The call for applications is now open. Please apply by June 20, 2023.
The Renew Europe Group in the European Parliament, in cooperation with the Geremek Foundation, is proud to announce the establishment of the "Bronisław Geremek internship program", honouring the legacy of the historian, thinker, leader of the Polish democratic movement, architect of Poland's accession to the EU and NATO, Minister of Foreign Affairs and Member of the ALDE Group in the European Parliament.
The third edition of the internship will commence in September 2023 and run for 5 months. Potential candidates are invited to send their applications to the Geremek Foundation by 20th of June, 2023.
To apply you should:
have a good knowledge of at least one of the two languages of the Group (French and English), and preferably of both;
be a citizen or permanent resident of Czechia, Hungary, Poland, or Slovakia;
be 18-30 years of age;
hold a university level diploma (BA or MA);
hold dear European values and be ready to work to further European integration.
Persons from smaller non-central communities are particularly encouraged to apply.
Please send your CV (using this template) and a motivation letter to fundacja@geremek.pl.
In your motivation letter please include information about your motivation, past engagements and explain to us how Prof. Geremek's legacy impacts you today. The documents should be written in English (preferably) or French.
Selected candidates will be invited for online interviews with representatives of the Geremek Foundation. You will receive results of your application no later than 10 days after the call for applications is closed.
Three final candidates will be invited for online interviews with the Renew group, which will choose the final candidate.
The internship will be based in Brussels and will run for 5 months.
The Renew Europe Group pays a monthly allowance, in line with 'EP Internal Rules Governing Traineeships' Article 24, paragraph 2. The current amount is €1470.
The Renew Europe Group will also cover the cost of your transport to Brussels and back home.
General information about the internship is available here.
Your personal data will be processed by the Geremek Foundation and the Renew Europe Group solely for the process of this application.
Should you have any questions please feel free to contact us at  fundacja@geremek.pl.
Wróć do: Aktualności