The Bronisław Geremek Internship Program
The Renew Europe Group in the European Parliament, in cooperation with the Geremek Foundation, launched the Bronisław Geremek internship program in 2022 during the celebration of the Bronislaw Geremek Year announced by the Polish Senate. The Program honors the legacy of the historian, thinker, leader of the Polish democratic movement, architect of Poland's accession to the EU and NATO, Minister of Foreign Affairs, and Member of the ALDE Group in the European Parliament.
The first edition of the internship commenced in September 2022 and will end in February 2023 – the winner of the first edition is Jakub Rogowiecki. The second edition, won by Inga Sobierajska and Marcell Sükösd-Kósa, will start in February 2023 and end in June 2023.
To apply to the subsequent editions, you should:
 

have a good knowledge of at least one of the two languages of the Group (French and English), and preferably of both;

 

be a citizen or permanent resident of Czechia, Hungary, Poland, or Slovakia;

 

be 18-30 years of age;

 

hold a university-level diploma (BA or MA);

 

hold dear European values and be ready to work to further European integration.
Persons from smaller non-central communities are particularly encouraged to apply.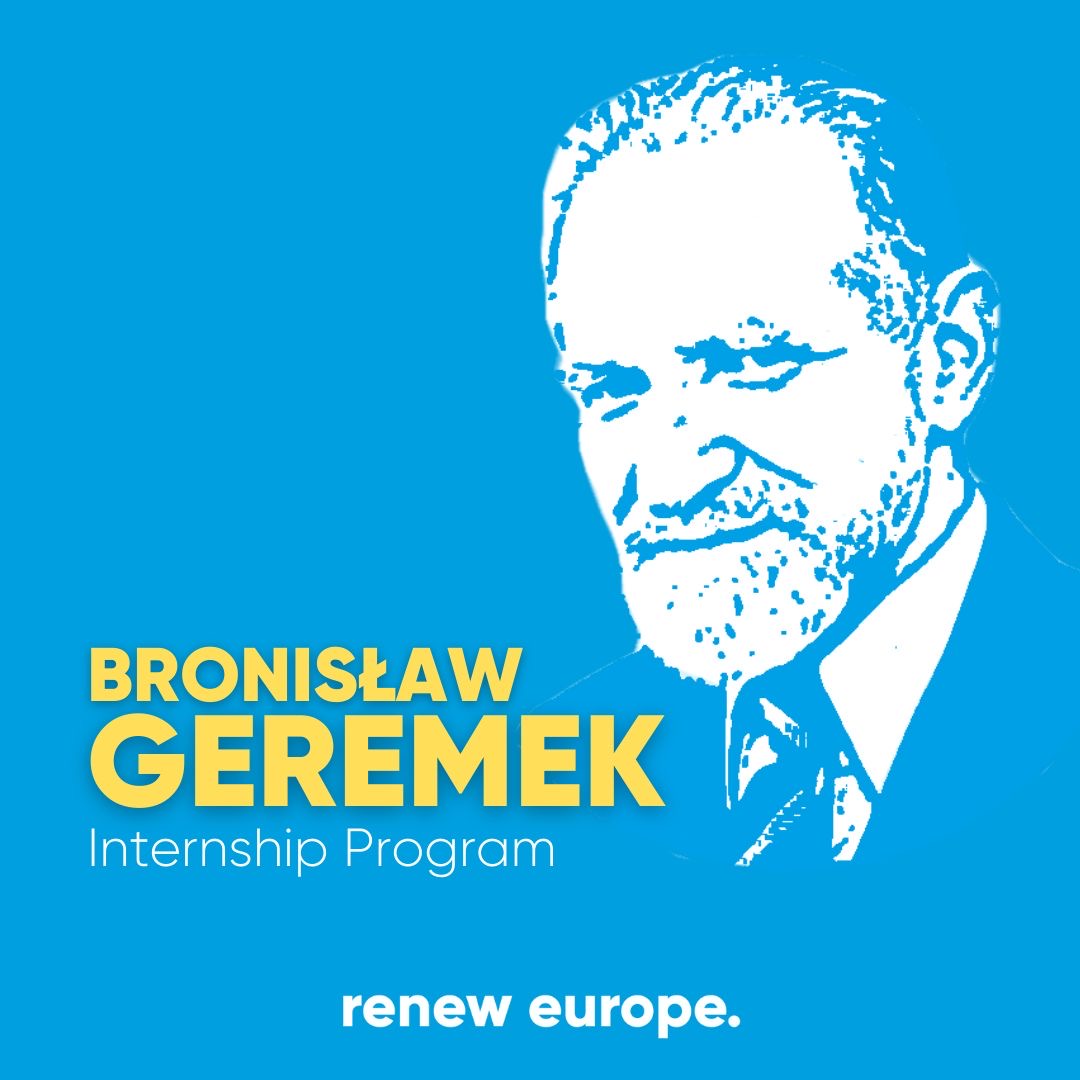 Wróć do: The Bronisław Geremek Internship Program